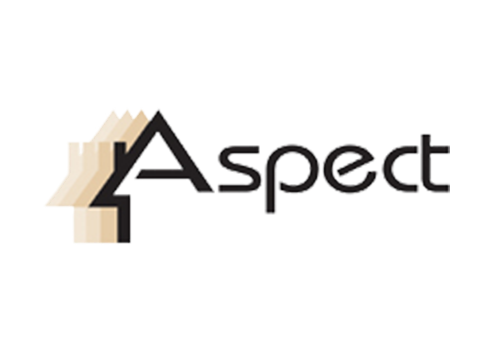 If you are looking to rent a property please contact one of our team either by registering here or by calling us on 0208 965 0000.

We will take time to assess your individual requirements and suggest properties that best suit your needs and budget. We feel its important for our tenants to know we pride ourselves on our honest and transparent service. Therefore below is the core information we feel you must know before looking to rent through Aspect.


All persons aged 18 years and over who will occupy the property must be named as joint tenants. Each tenant will be assessed for an equal share of the total rent payable for the property unless otherwise agreed. When applying to rent a property the Tenants agree to be bound by the terms contained within the Tenants Terms & Conditions which will given to you for your perusal should you find a property you are interested in.
In order to proceed with an application to rent a property, each tenant must provide references and two forms of ID. The first of these must be a passport or driving licence (either of these must show a photograph to verify the Tenants identity), the second must verify both the Tenants name and current address, in the form of a recent bank statement or home utility bill.

Once the references have been concluded they are sent to the Landlord and should they be agreeable to the Landlord we will proceed in drawing up the Tenancy Agreement.

Security Deposit
Before a tenancy commences, Tenants are required to pay a security deposit equivalent to 1 weeks worth of rent (per tenancy). The deposit is held against any damages or expenses arising during a tenancy and will not be released until after the tenants have vacated the property and all rent has been paid up to date. We lodge all deposits with Deposit Protection Scheme and proof of protection will be forwarded to you.

Utilities
Tenants are responsible for all utilities unless otherwise stated which include Gas, Electricity, Water, Council Tax, Telephone and TV Licence charges. Whilst we endeavour to provide the Gas, Electric and Water utility companies and Council with the Tenants details once the tenancy has commenced, it is the responsibility of the tenant to ensure that these are in place.
Telecommunication companies will not accept instructions from third parties and therefore neither the Landlord nor Aspect can be responsible for ensuring that there is a working active line available to you.
All tenants should be aware of the responsibilities for the property during the tenancy. It is particularly important that any gas or electrical problems are reported immediately and the property is fully secure when left unattended. During the winter months, necessary steps must be taken to prevent the freezing of the water and heating systems.
Insurance
The Landlord is responsible for having Building Insurance and Insurance for his own contents, but not the Tenants belongings.
Tenants are required to take out the appropriate insurance, which includes third party cover. Insurance must be in place as soon as your tenancy commences.
New Assured Shorthold Tenancies (ASTs) signed on or after 1 June 2019

Holding Deposit (per tenancy) — One week's rent

This is to reserve a property. Please Note: This will be withheld if any relevant person (including any guarantor(s)) withdraw from the tenancy, fail a Right-to-Rent check, provide materially significant false or misleading information, or fail to sign their tenancy agreement (and / or Deed of Guarantee) within 15 calendar days (or other Deadline for Agreement as mutually agreed in writing).

Security Deposit
(per tenancy. Rent under £50,000 per year) — Five weeks' rent
This covers damages or defaults on the part of the tenant during the tenancy.

Security Deposit
(per tenancy. Rent of £50,000 or over per year) — Six weeks' rent
This covers damages or defaults on the part of the tenant during the tenancy.

Unpaid Rent
Interest at 3% above the Bank of England Base Rate from Rent Due Date until paid in order to pursue non-payment of rent. Please Note: This will not be levied until the rent is more than 14 days in arrears.

Lost Key(s) or other Security Device(s)
Tenants are liable to the actual cost of replacing any lost key(s) or other security device(s). If the loss results in locks needing to be changed, the actual costs of a locksmith, new lock and replacement keys for the tenant, landlord any other persons requiring keys will be charged to the tenant. If extra costs are incurred there will be a charge of £15.00 per hour (inc. VAT) for the time taken replacing lost key(s) or other security device(s).

During Your Tenancy - No fees to be charged for existing tenancies.

Management of the property
At the start of the tenancy we will advise you who is responsible for managing the Property. This is not always Aspect Property Services. Where we are not managing the property, we cannot authorise any repairs or maintenance or guarantee the speed at which repairs will be carried out. Where we are managing the Property, we may have to obtain the Landlord's consent before proceeding with a repair.

Where we manage a Property and hold keys, the Tenant is to inform the Property Management Team if they want to be present when works take place. However, where we do not hold keys or the contractor is not willing to collect keys, it is your responsibility to provide access.

Insurance
It is your responsibility to insure your own belongings throughout the tenancy. Aspect Property Services highly recommend that all tenants take out some form of contents insurance to protect their belongings - TVs and gadgets, food in the freezer and the clothes in your wardrobe. When applying for a Tenancy tenants will be contacted by one of our Insurance partners for a free, no obligation quote.

Utilities
You will be responsible for the payment of telephone, gas, water and electricity accounts at the property during your tenancy, as well as the council tax. It is your responsibility to notify the relevant companies and the local authority that you are moving into/out of the property. You are also responsible for ensuring that a valid television licence remains in place for the duration of the tenancy. Utility companies will also always require the occupant to provide access for any visit.

Taxation
If you pay rent directly to your landlord's bank account and your landlord is resident overseas, you will be responsible for applying the provisions of the HM Revenue and Customs Non-Resident Landlords scheme for taxing UK rental income and should ask us for advice on this. These provisions do not apply where you are paying your rent to Aspect Property Services.

Anti-Money Laundering Regulations
Aspect Property Services is subject to the Money Laundering Regulations 2007. As a result we will need to ask you for suitable identification, and will be unable to proceed with any work on your behalf if we are unable to obtain this from you.

VAT
All charges levied by Aspect Property Services are subject to VAT at the prevailing rate of 20%.

Complaints procedure
If you are dissatisfied with Aspect Property Services' service or handling of a transaction, and you are unable to resolve this with the member of staff involved, please report the matter to the Partner/Manager of the Aspect Property Services office concerned. This complaint will be acknowledged within three working days of receipt and an investigation undertaken. A formal written response will be sent to you within 15 working days.

If you are not entirely satisfied with the resolution we ask that you contact our Customer Service Officer on +44 (0)0208 965 0000 so they can work with you to resolve the situation. Alternatively, you can email us on info@aspect-property.com or write to us with your concerns/comments at: Aspect Property Services, 41 Park Parade, London, NW10 4JE

Following the Customer Service Officer's investigation, a written statement expressing Aspect Property Services' final view will be sent to you and will include any offer made.
This letter will confirm that you are entitled, if dissatisfied, to refer the matter to The Property Ombudsman (TPO) within six months for a review. For the avoidance of doubt, TPO will only review complaints made by consumers.

Amendments
Aspect Property Services reserves the right to change the schedule of fees and these terms of business upon providing reasonable notice in writing.


Please feel free to contact us should you have any questions regarding any of the above information